Add some uniqueness to what you create (The World of Creativity Episode 45.)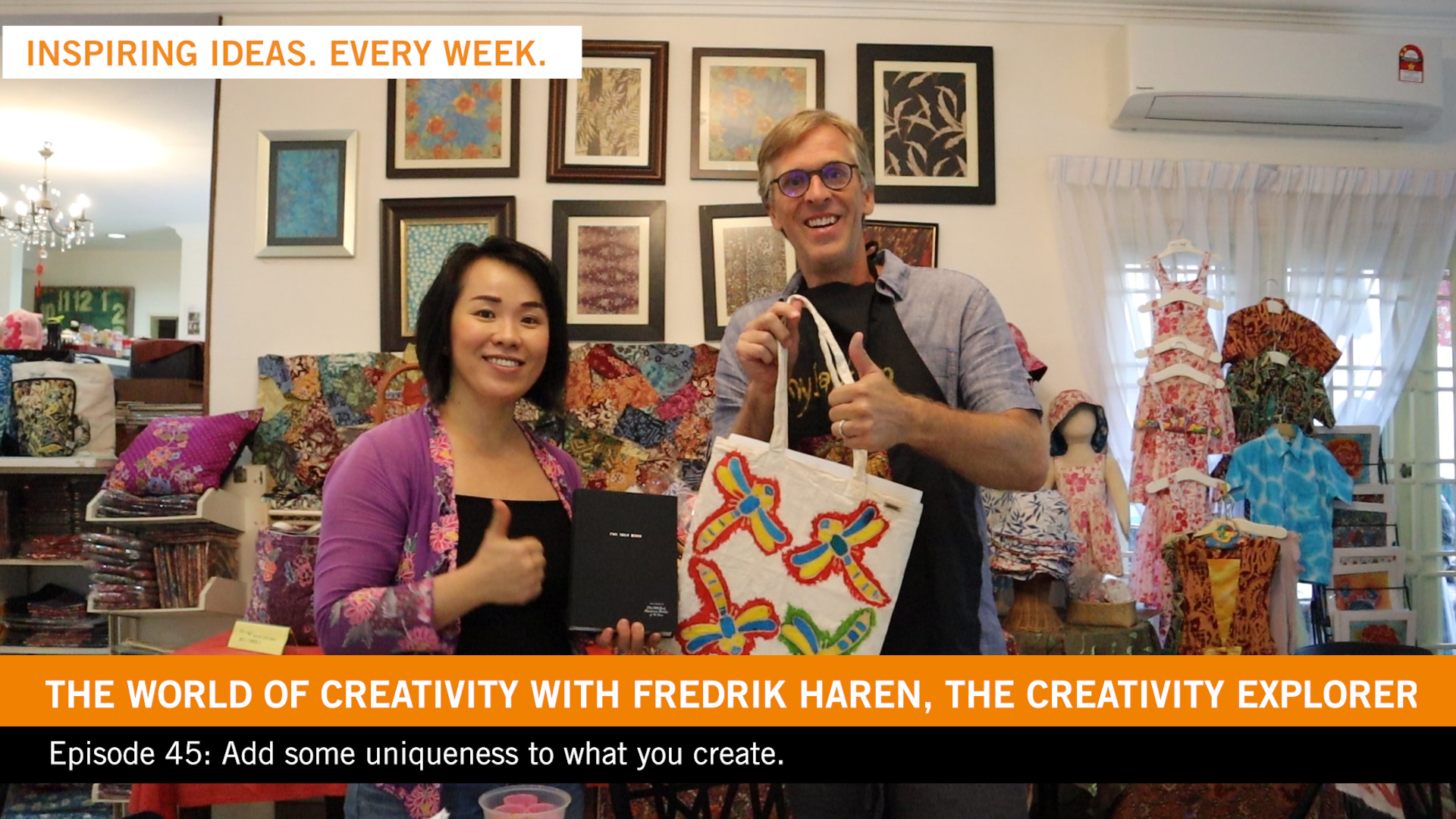 What can we learn about being creative from a Malaysian batik expert? Watch this video to learn what I learnt about creativity from Emelia Tan, a Malaysia batik expert who teaches the art of batik to others. Batik – and creativity – is about adding some uniqueness into what we do.
Fredrik Haren, The Creativity Explorer.
ps.
For more about Emilia Tan see:
https://www.linkedin.com/in/emiliatan…
https://www.tripadvisor.com.sg/Attrac…