"Honey, why do we have frames only on the inside walls of our houses?"
That was my question to my wife today.
That led us to the idea of putting up a couple of pictures on the outside of two of our houses on our island.
(The pictures are covered by glass so we think and hope it will be protected against the elements.)
And suddenly we have outside walls of our houses that are beautiful to look at.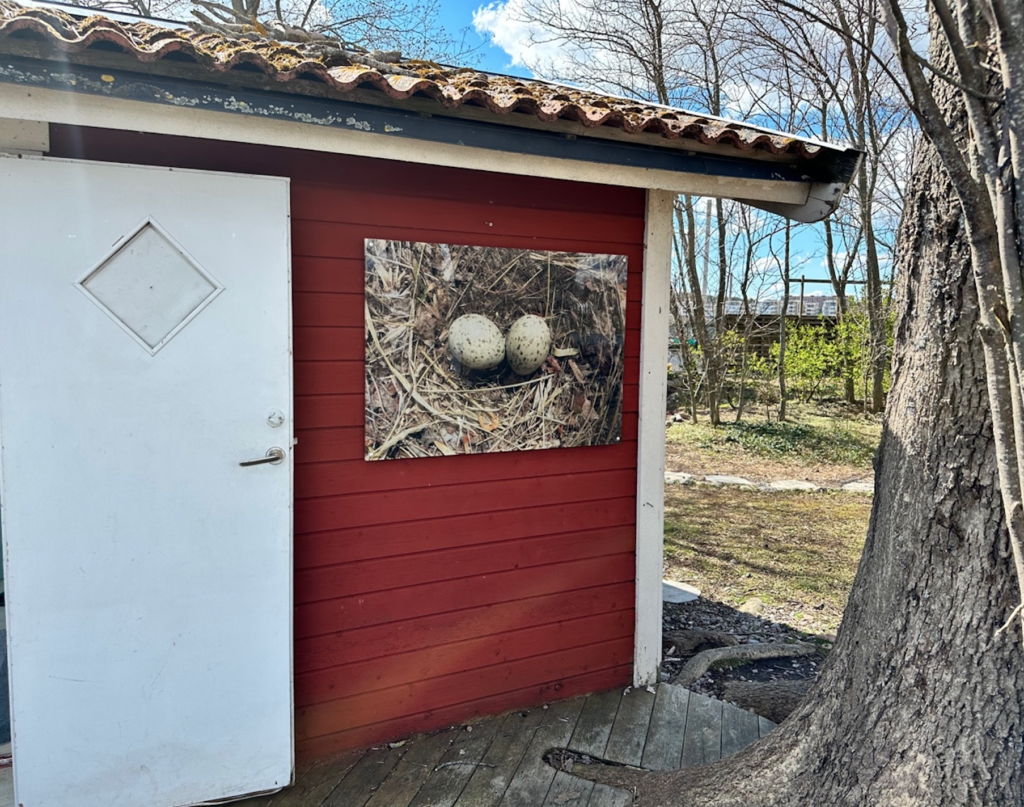 The pictures change the whole vibe of the island.
I like this as an example of how questioning the obvious, leads us in new and positive directions.
What obvious thing do you need to challenge in your life?
Fredrik Haren – The Creativity Explorer.
ps. After one year in Sweden, my speaking is as global as ever, but I would love to add some more local, Swedish speaking engagements to my schedule. If you, or someone you know, is located in Sweden and is interested in booking a speaker on creativity, innovation and/or change, then do keep me in mind. 🙂
pps. The photo we put up is of a couple of local seagull eggs that were hatched on the island. In Swedish we say that we "hatch an idea" when we have an idea, so the picture is both a celebration to all the hundreds of birds that nest on the island, a celebration of life – and a tribute to creativity.