Creating Visionary Trends. (The Creativity Explorer. Episode 117)
Yesterday, I played my first ever game of Padel. I played it with Johan Staël von Holstein, one of the people behind Bliss Padel Club that just opened up a padel center in Singapore and soon will open another big one in Dubai.
I learned something interesting about the Padel trend from Johan.
Spain has tens of thousands of padel courts. Sweden had virtually no courts ten years ago, but now has thousands. Singapore has three.
The padel courts in Thailand and Manila are all built by Swedes. And since Johan is from Sweden, that means the courts built in Singapore are also built by a Swede.
I am sharing this because the padel explosion in Sweden –and the trend of Swedes now taking the sport to the world– is a great example of how some people see a trend before others see it.
Johan estimates that the rest of the world will see the same dramatic growth of padel players like Spain and that, recently, Sweden has seen.
The ability to see the future by noticing trends –and understanding where they will go next and reacting to them– is a skill that is very valuable for creative people.
How are you making sure that you are paying attention to the trends happening in your industry?
And how are you improving your ability to understand how these trends might develop?
One of the main reasons I enjoy traveling the world so much is that you become better at noticing different trends popping up in different parts of the world.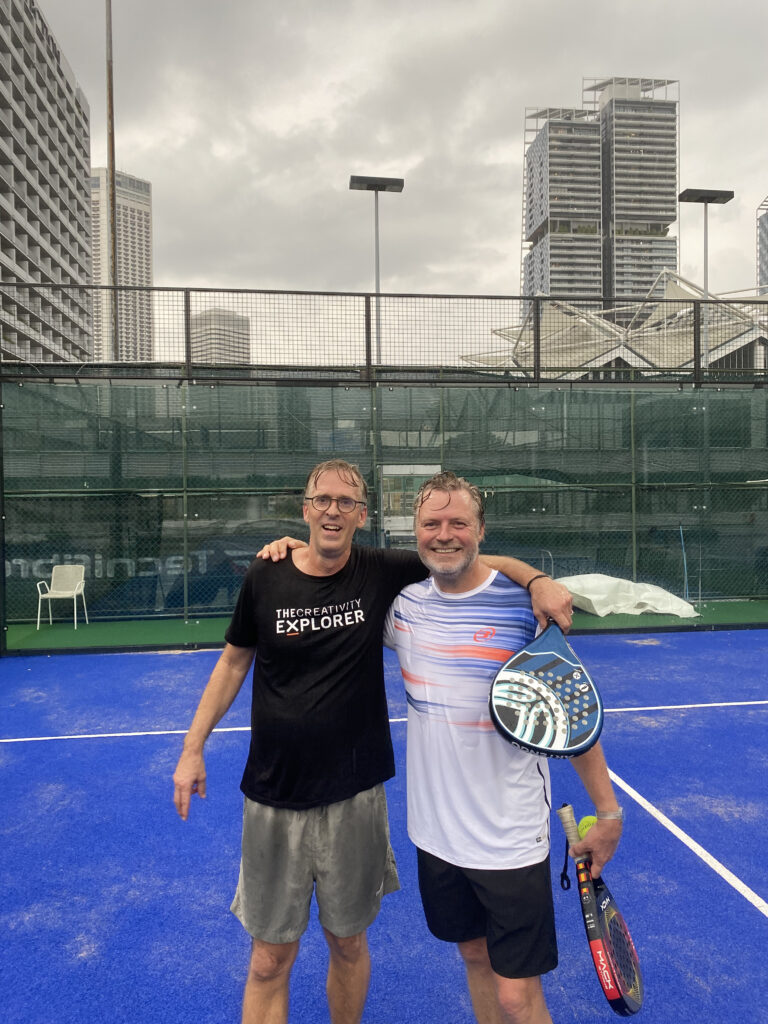 Fredrik Haren – The Creativity Explorer
"Want to discover your full creative potential? Then watch more episodes on YouTube and do not forget to subscribe.If you prefer to get new inspiring episodes straight into your inbox then sign up for the newsletter below."