"Is the dog food industry innovative?" I asked Liam Queally, CEO of Irish Dog Foods, when I met him at the Best Managed Companies in Dublin a few days ago.
"Oh, very much so," he replied and added: "If you do not innovate (in this industry), you are dead."
I guess the dog food industry is a "dog-eat-dog industry". 😉
I asked Liam for examples of some of the latest trends in the dog food industry and Liam told me about "humanisation", taking dog food and making it inspired by what humans eat, like offering cheeseburgers made for dogs.
"We have launched protein bars for dogs, cheeseburgers for dogs, anything that the client wants," he told me.
As CEO of Irish Dog Foods, a fast-growing, innovative company that now operates in 30 countries, I guess we can call them a "Top Dog".
And I am happy to hear how much he was pushing innovation and creativity.
Innovation is everywhere. Lesson from the dog food industry: Eat or be eaten.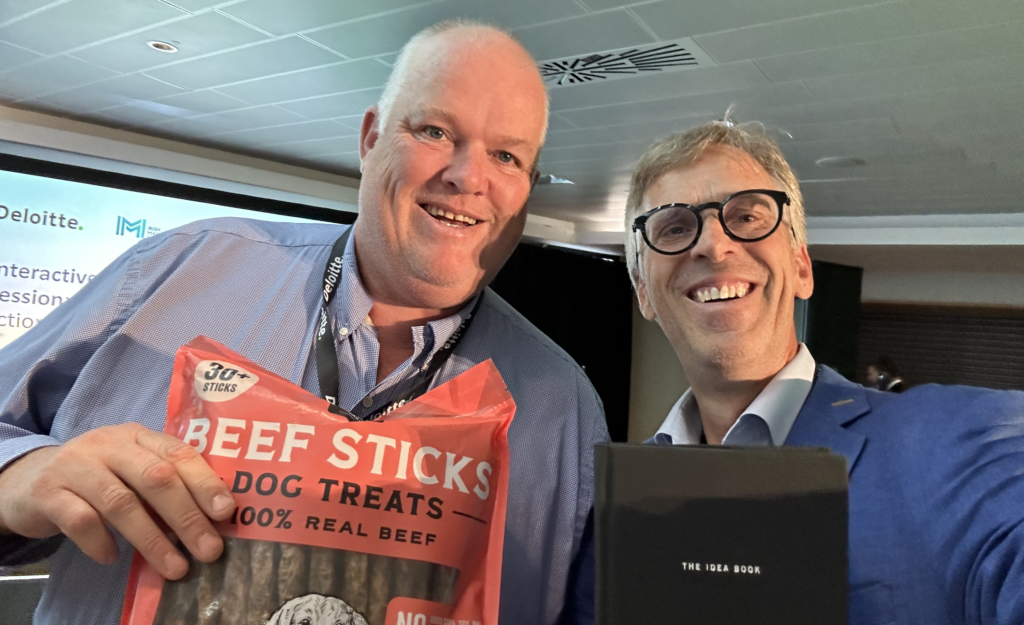 (ps. If "Humanisation" is a trend in dog food, could "animalisation" become a trend for human food – and if so, what would that mean? Yes, that's how my mind works.)
Fredrik Haren – The Creativity Explorer