This is a kind of a diary post as I hope it will inspire you to be curious to learn about creativity from all kinds of people from all walks of life.
Exploring creativity in Denmark on 20th September 2023; First interviewed on a podcast for Novo Nordisk and did an interview with Sandie Pagh Philipsen about "Organisational Mutations".
Then learning about improvisation and "reprovisation" from Jazz guitarist Peter Pedersen and then hearing about "The tension between the expected and unexpected" from Jacob Kurek at famous architects Henning Larsen, before meeting with a big group of CxOs in the evening, where I gave a speech on "Curious about creativity" where I improvised the speech based on the questions the audience had about creativity.
Became a very interactive and customized speech.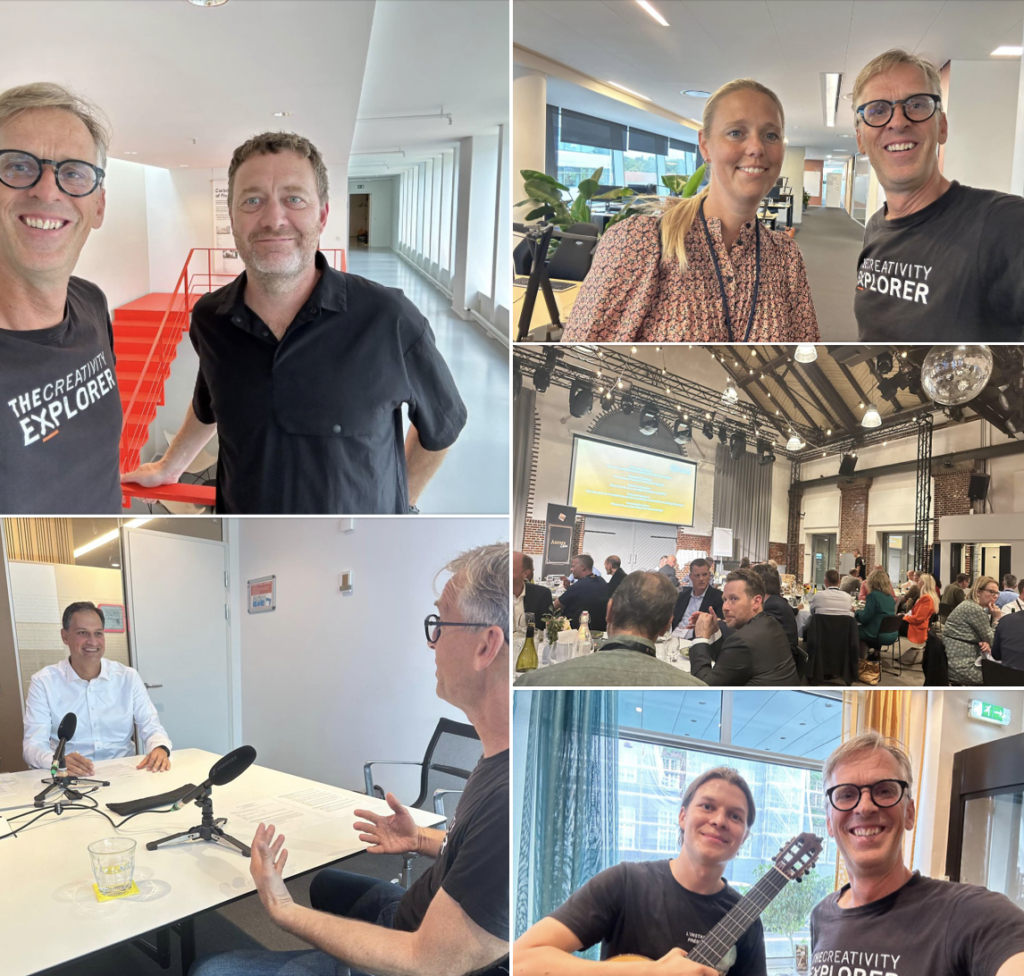 A good day on the job as "The Creativity Explorer".
I never get tired of learning and sharing about creativity.
𝐅𝐫𝐞𝐝𝐫𝐢𝐤 𝐇𝐚𝐫𝐞𝐧 – 𝐓𝐡𝐞 𝐂𝐫𝐞𝐚𝐭𝐢𝐯𝐢𝐭𝐲 𝐄𝐱𝐩𝐥𝐨𝐫𝐞𝐫