I spent last week away from the computer, building a frameless dome on the rooftop of my house on the private island I live on.
It will now be furnished and used as my office and writing room.
I know that I have my best ideas when I am alone, close to water, feel free and have a good view. So for me, this is the Perfect Place to Work. My PPW.
The dome has 360 degrees of unobstructed views and since it's placed 3 meters above the ground next to the sea, I have a great view.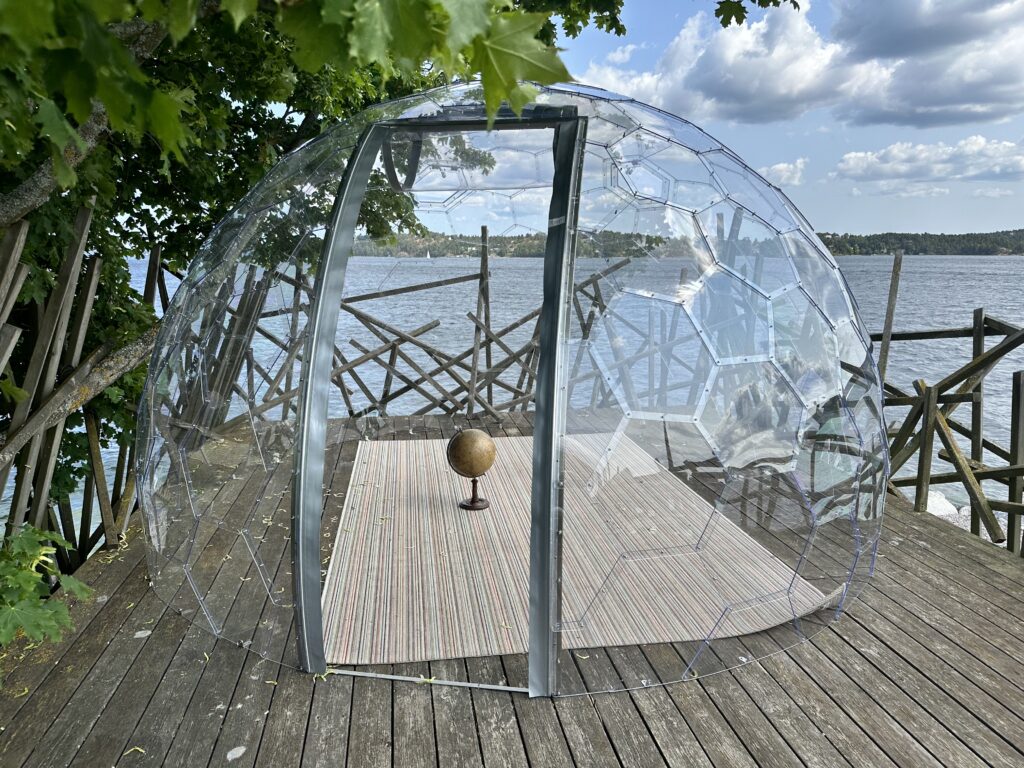 The dome-shaped structure creates a feeling of sitting inside of a bubble – I call it "my creativity bubble," and since it's located on an island I feel isolated in just the way I need to be able to listen to my subconscious – and yet I only have to go down the stairs to re-connect with my family.
I have spent a lot of time figuring out what my PPW would be and I am very happy with the result.
I have already started working in it and it has increased my level of calm focus, creativity and productivity.
It might be a terrible workplace for you – but it's the Perfect Place to Work for me.
What is your PPW, and how much time have you invested in creating it? Post your comment on LinkedIn.
Fredrik Haren – The Creativity Explorer
PS: My creativity also needs me to travel the world, and that is why I spend so much time exploring the creativity of humanity by traveling the planet, but when I am not traveling, then I sit in my dome and write about what I learned while exploring. Sometimes immersed into the creativity of the world, sometimes isolated in a dome  on an island. The perfect mix of best of both worlds. Again, what is your PPW?