Redo, don't Dodo. (The World of Creativity. Episode 38)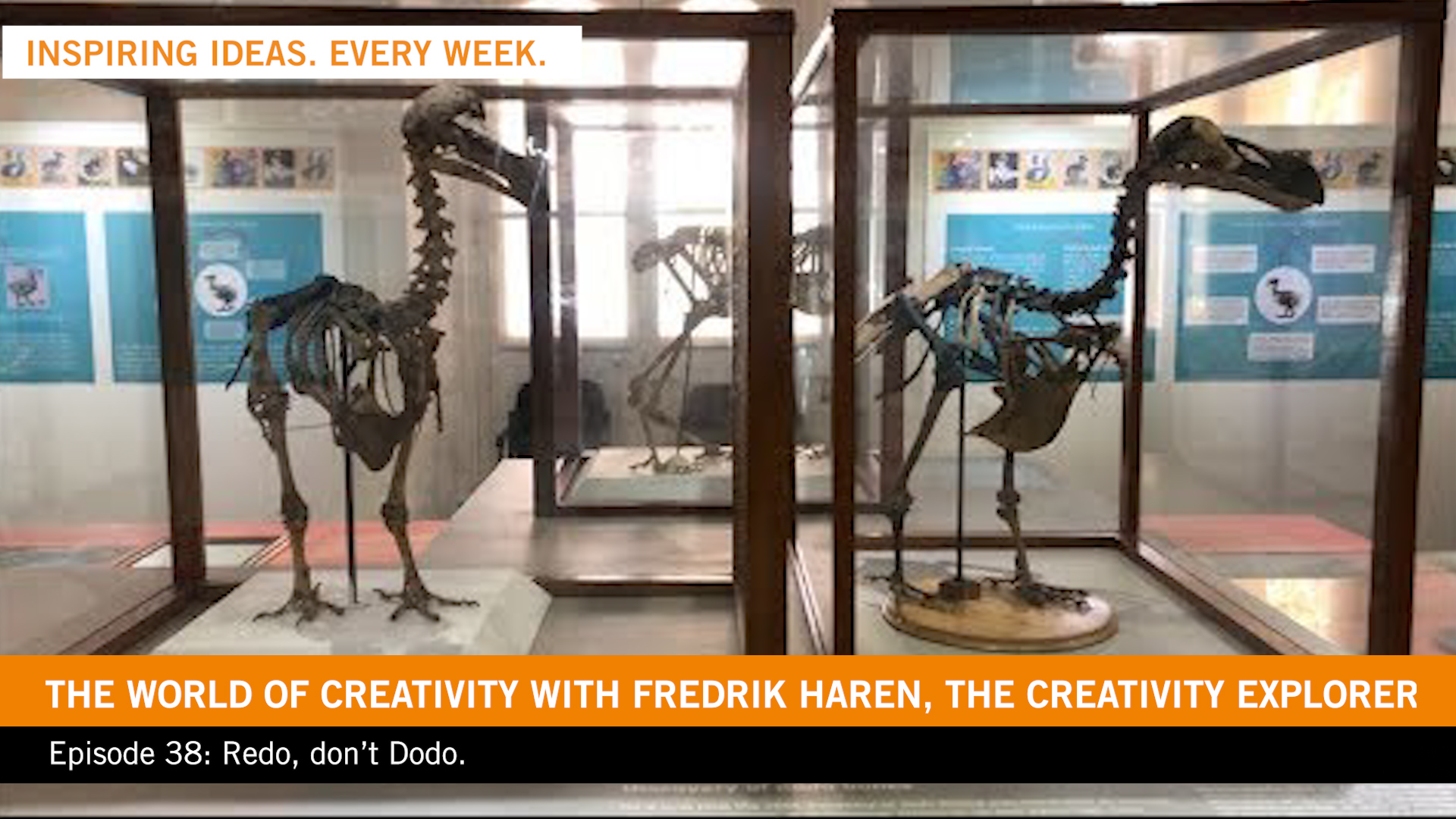 What can we learn about creativity from Mauritius? Fredrik Haren – The Creativity Explorer – travels to this paradise island to learn about creativity in the most unlikely of places: a green house of a tomato grower and encourages us to learn the lesson of the Dodo.
Remember: Creativity is not taught, it's inspired.