Ideas, even great ideas, can linger for years before they actually take off. The moment that happens is one of the most rewarding times for a creative person. Because it's a moment that has been anticipated for a long time. The moment that the idea finally gets traction is called "The Click".
​
Here is a wonderful example of "The Click".
​
Stefan Jonsson and his wife Anna Jonsson from Sweden lost a son, Jesper, on active duty in Afghanistan in 2005. To lose a child is a terrible experience, the saddest thing that can happen to a parent. But out of all the grief came something good. Anna and Stefan first decided to create a foundation to honor Jesper in 2006 and then a venue for veterans in Sweden. (Sweden, as hard as it might be to believe, does not have a venue for veterans.)
​
For years Anna and Stefan met with different people and organisations to try to make it happen, and while many appreciated the idea of a location for veterans, the project moved forward very slowly.
​
At the same time, one of the wealthiest people in Sweden had a similar idea of building a place where Swedish veterans could gather, and while he had the funds to bankroll the whole project, he did not have the right person to project manage it to reality.
​
Then one night Stefan, on a hunch, decided to write a letter to this person. It was just a one page letter outlining the overall idea. The next day he got a call saying: "I'm in. Let's do it."
​
That day was the 21st of September 2021. Today the project, with a budget of millions of Euros, is being executed and the doors to Sweden's first venue for veterans – called Camp Valkyria – will open its doors for veterans and their families, probably in 2026.
​
The Click happened when Stefan wrote that letter to the right man, with the right message, at the right time.
​
Had The Click not happened, Anna and Stefan might still be looking for ways to make their dream a reality. And the veterans of Sweden might still be waiting for a place to meet.
​
Do not give up on your great ideas. Understand that sometimes they are just waiting for the right moment to come alive.
​
Pyrophytic plants, like Eucalyptus, can only open to release their seeds after the heat of a wildfire has physically melted the resin around their seeds. The seeds can lay in the ground for ages, just waiting for a fire to come and release them.
​
In the same way, some great ideas are just sitting there, waiting for the right moment to "click" with some person or some event.
​
When that happens – be ready to act! That is your moment to make your dream come true.
​
Cherish The Click.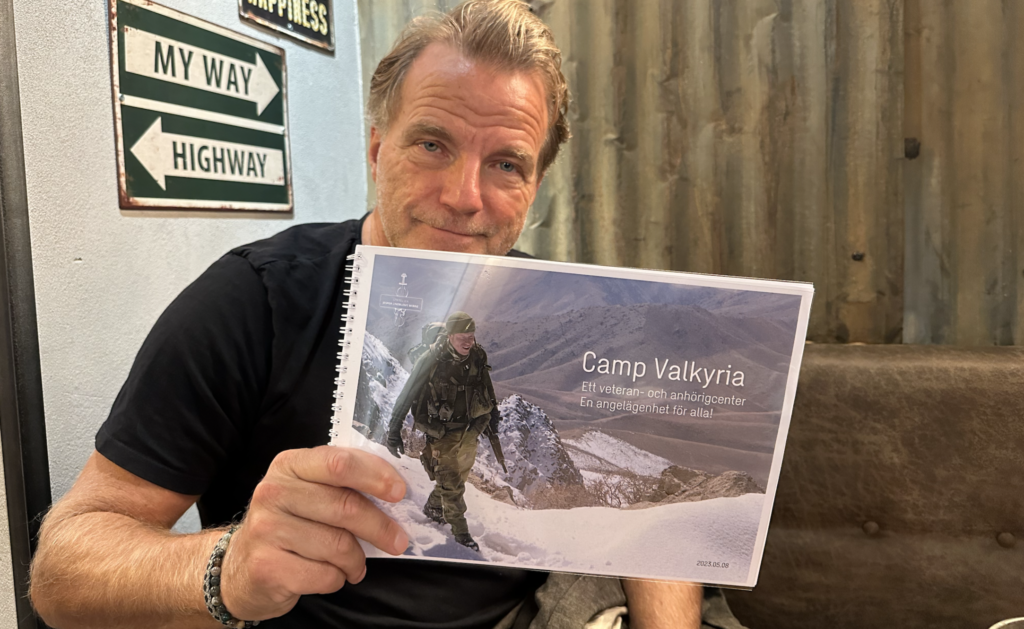 Learn more: www.jespersminne.se​
Instagram https://www.instagram.com/stiftelsen_jespers_minne​
Facebook https://www.facebook.com/stiftelsenjesperlindblomsminne​
​
Would love to hear your thoughts. Post a comment on LinkedIn.
​
Fredrik Haren – The Creativity Explorer​
​