What Is Your Creativity Catalyst? (The Creativity Explorer. Episode 120)
We all have different things that help to accelerate our creative ability.
For some it's solitude, for some it's pressure, for some it's drugs, and for some it's something else.
For me, it's traveling.
What is it for you?
Last week I had the joy and privilege of speaking in London on Monday, in Sweden on Wednesday at a castle, and in Berlin on Friday.
I got to learn about ways of doing insurance, innovative ways of approaching recruitment, and cutting edge tech.
And I got to travel.
I had lunch in an English pub in the building where the first BBC TV broadcast was sent from, had the most amazing soup of my life (asparagus and passion fruit (!) soup) next to the river in Berlin, lived in a hotel in Berlin with a 6-stories aquarium in the lobby as well as got to sleep in a venue where the oldest hotel rooms are from the 1600s.
Old and new. Tradition and innovation. New insights, impressions and ideas.
Weeks like this inspire me for months.
They show me the diversity of our world, the infinite ways of doing things and the power of human diversity in creativity. And they enhance my focus on being "The Creativity Explorer".
It might not work for you, but it works perfectly for me.
So what does work for you?
What is that one thing that boosts your creativity more than anything else?
What is your creativity catalyst? And how could you make sure you get to do more of that?
Fredrik Haren – The Creativity Explorer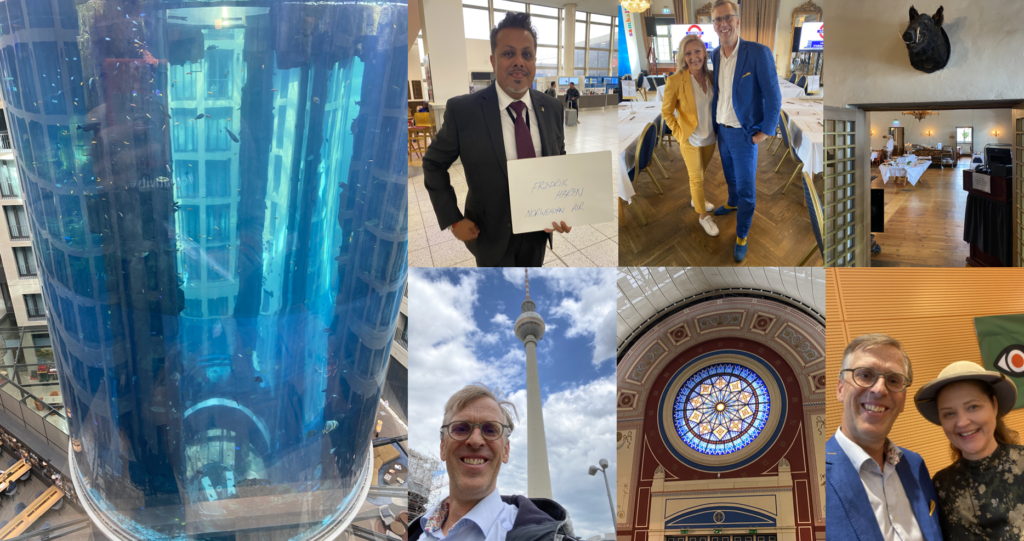 "Want to discover your full creative potential? Then watch more episodes on YouTube and do not forget to subscribe.If you prefer to get new inspiring episodes straight into your inbox then sign up for the newsletter below."