This week I am starting a short mini-series on the paradoxes of creativity. One of the magical things with creativity is that there is no "one way" to be creative. In this first episode, we will talk about Creative Bubbles – the paradox of why we need to find them, and at the same time why we need to break free from them.
THE CREATIVE BUBBLE PARADOX: FIND YOUR CREATIVE BUBBLE
I was inspired by the power of finding your creative bubble when I met with Relja Dereta in Belgrade, Serbia a few days ago. Relja is a "Thinking Assistant" who helps people find clarity but he is also a passionate tango dancer. The tango community in Belgrade is, perhaps surprisingly for some, quite vibrant and it is Relja's creative bubble.
Sharing his thoughts, Relja stated,  "You need a place where you nurture positive values and connect around something. The Tango community is a place where I can explore my artistic side. It's a place where I get exposed to different ways (of doing things) from different people who are just like me."
The magic of a creative bubble is just that: finding people who are as passionate about the things you are interested in – but who are different from you so you get new inputs from like-minded people.
In short: New perspectives and ideas from like-minded people.
In Belgrade, high school students, taxi drivers and ambassadors – people from all walks of life – meet with their different backgrounds around a common interest. This mix of differences and commonness creates a great balance between freshness and familiarity.
However, a creative bubble is more than that. It's also a safe place to learn, explore, and try new things. The people in your creative bubble will support your creative tries, give feedback, input, and suggestions but from a place of support and encouragement.
Relja calls his tango community his 'oasis in the desert'.
Find your creative bubble and you will find a place to spread your creative wings.
Below is a picture of Relja Dereta taken at an artistic community, called Ciglana, hosted in an abandoned factory area in Belgrade, where we met for my interview with him a few days ago.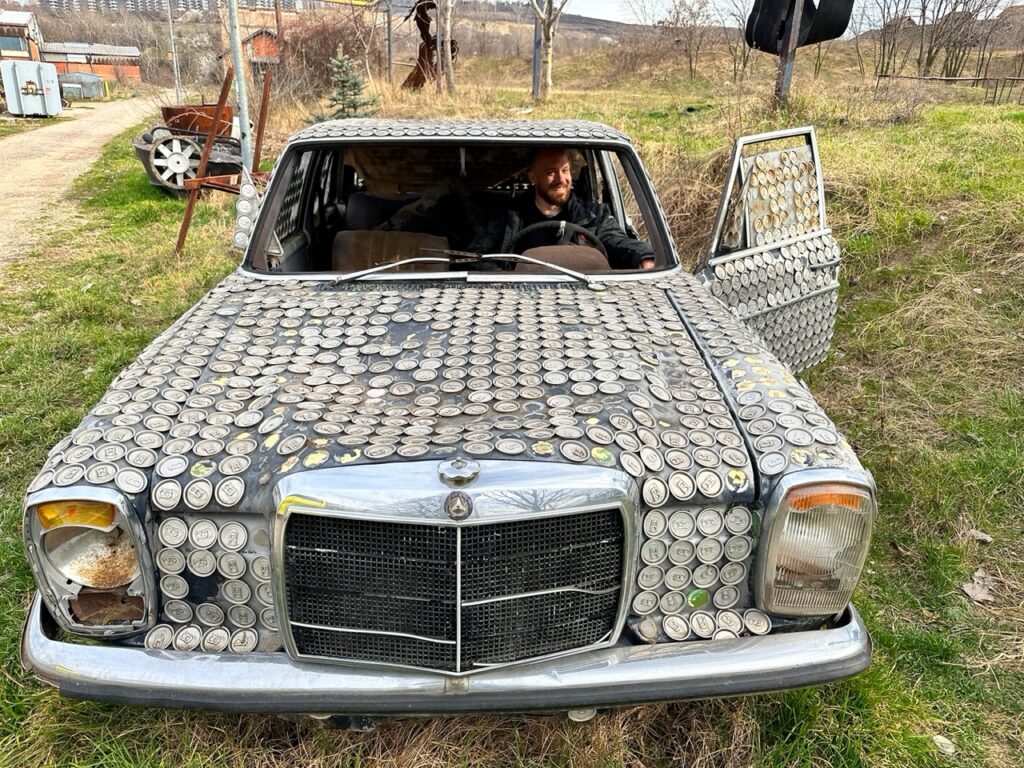 THE CREATIVE BUBBLE PARADOX: BREAK FREE FROM YOUR CREATIVE BUBBLE
A few days ago I, by chance, walked by a big hall hosting the Swedish Champions in Archery. I, of course, had to go in! Not because I am a big fan of archery, but because I am not. I know virtually nothing about the sport. But here I was, observing the archers, and because my mind knew so little about this sport, it was running high on curiosity.
"Why are the archers standing so close to each other?". "How do they see what they score?". "So interesting for a sport with zero cheers or support from supporters" – (everyone is very quiet and focused). "Oh, my god, look at the price of that bow!" – (1200 Euro).  "Archery seems quite widespread in Sweden" – (so many different clubs were present). "Men and women competing next to each other, how refreshing!", etc etc.
Those minutes I spent watching archery triggered so many thoughts and ideas in such a short period of time that I left feeling high. I got teleported to a different world and my brain thanked me by going into over-drive.
I also get this effect when I travel and that is the reason I love to travel so much. Seeing new places super boosts my creativity.
When you do the same thing over and over, see the same things, experience the same world, it becomes very hard to get new and fresh ideas.
Do not live in a bubble of ignorance. Venture into the worlds you know nothing about. Your creativity will thank you.
Below is a picture from the Swedish Championship in Archery that I stumbled into.
CONCLUSION
Both messages here are true. We need to find our creative bubble and we need to break free from it. That is one of the paradoxes of creativity.
What is your creative bubble and how does it help you be creative – how could you break free from it?
As always, would love to hear your thoughts – connect on LinkedIn.
Fredrik Haren – The Creativity Explorer